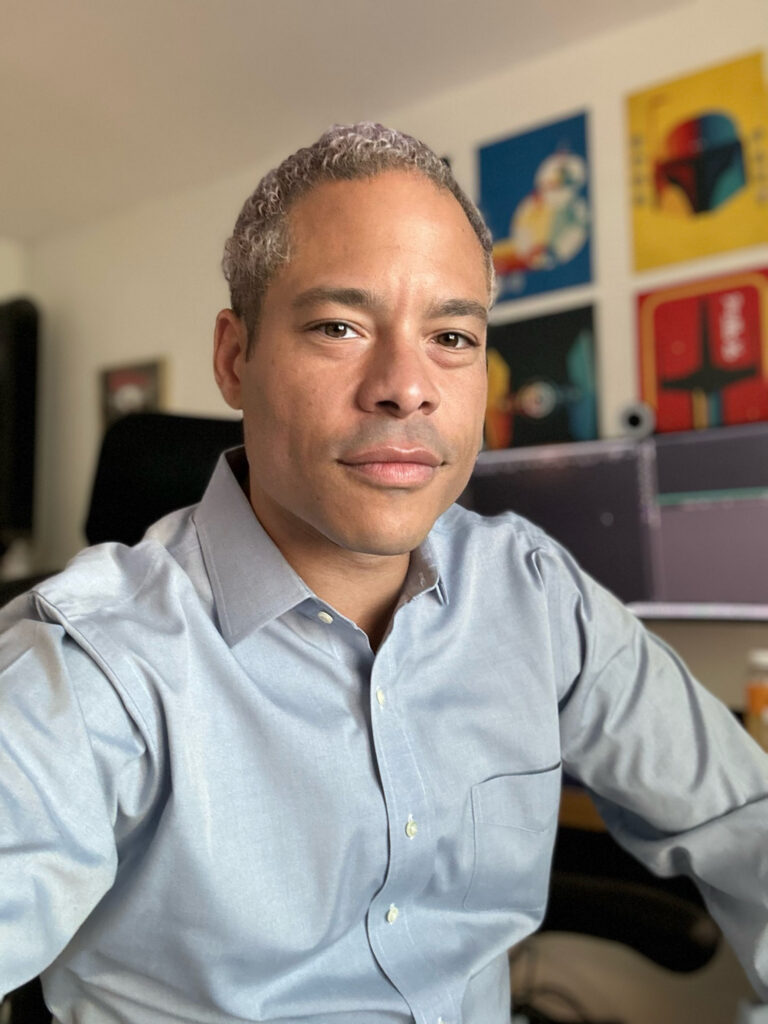 I've been working as an editor for 21 years, but every project still feels like a fresh creative challenge. I love being part of a strong team working on a great idea. That's when magic can happen.
I started my career in 1998 interning at Propaganda Films while I was still a college student in New York. My job was to cut together custom reels of directors' commercial and music video work. Agents would then dispatch the tapes to ad agencies around Manhattan. I loved my year and a half in the vault, studying the early commercial and music video work of directors like Gore Verbinski, Simon West, and Mark Romanek up close. For an aspiring editor in film school, it was heaven.
After graduating, not sure what to do next, I got a staff position at Showtime's in-house marketing department as an assistant to an executive. I remember one challenge early on was that the line producers often wouldn't turn in their reports the day before the weekly meeting. This was frustrating to the leadership, because getting the reports minutes before the meeting meant there was no time to review them. I was told that I needed to solve this problem and get the reports in earlier.
To try to solve this mini crisis, I bought a pack of rainbow-colored stickers and informed the line producers that whoever turned in their report first was going to get a sticker at the top. Turning it into a fun little competition did the trick, and from that point on the line producers raced to deliver their reports. The "winner" was announced at the beginning of each weekly meeting, to applause.
During that time, in my off hours I was also practicing editing trailers with some very talented, generous producers who saw how much I wanted it and were kind enough to teach me. Management began to take note of my successes as an assistant, and my improving creative work as a trailer editor. I was eventually offered the opportunity to become a full-time editor.
In 2001, I went freelance as an editor at Showtime. And in 2003, I moved to Los Angeles to work on films and series. Getting started wasn't easy, but I had fun in those early days working on indie projects, focused on expanding both my network and skill set. Over time, larger opportunities and challenges presented themselves.
Since then, I've worked on over 600 episodes of unscripted series, and 19 feature films. What continues to be most important to me today is delivering quality, compelling storytelling.
Both of my parents were artists. And I like to think I inherited my work ethic and creative spirit from them.
My mother spent decades working as an art director in New York, at publications like Rolling Stone, Ms. Magazine, and The Village Voice. Back then, most folks brought their kids to work the night before going to press, so I grew up watching the adults around me eating takeout and guzzling coffee as they worked into the night to meet their deadlines.
My father was a working actor, appearing in films like The Warriors and series like One Life to Live. So, I also spent plenty of time in makeup trailers watching actors prepare to shoot their scenes. My parents both taught me that it was possible to make a living in creative professions, and to focus on the work.
For unscripted projects, please contact me:
For scripted projects, please contact APA:
Agent: Jay Gilbert
310.888.4200